Modern luxury for sale in the Mount Washington Hills
A work in progress
We're thrilled to share a sneak peek! The featured image is a mock-up. This spot is 512 Rustic Dr in Mount Washington. It's the 1st of several brand new homes popping up (or should we say hanging off the hill) of Mount Washington in southern California. Construction will be documented every step of the way. The sundrenched brand new home is scheduled to make a market debut late 2020.
This spot was purchased in 2019 fully permitted RTI plans to build a 2,635 SF earth-shattering retreat on an almost 6,000 SF hillside lot. This means the city has approved the plans to build the house. Everyone knows building on a slope above 33% is a chore and not recommended for the faint of heart. So our hats at The Shelhamer Real Estate Group are off to the developer.
The builder just arrived on the Eastside RE dance floor. He's enthusiastic, smart, and not afraid to take risks. Which is good news because the project hasn't been a smooth sail. He's had to work through several thorny ideas and roadblocks. But he doesn't stop and his brain seems to run algorithms that simulate the project. It's a blast watching his creation march forward.
Time to get to work on the foundation!
Residential and commercial structures need foundations. If you're building on a slope it's a lot more expensive. Especially in Los Angeles, we have to take earthquakes into consideration, but we're more afraid of Building & Saftey. The big one might be just around the corner, but I wouldn't suggest diving under the dining room table just yet.
Grading
The first step was removing all of the loose soil. And there was A LOT of loose dirt. I stepped in the wrong spot once and almost lost a sneaker! My foot must have sunk two feet into the ground.
Over 250 yards of dirt was removed – that number includes the dirt that was pulled from the earth while drilling the caisson holes.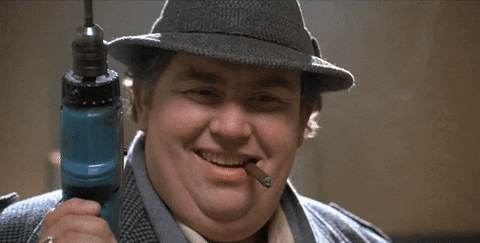 Caisson
Drilling was fun! A rotary drill dug twenty deep holes into the earth ranging from 45 feet to over 50 feet deep. It cut through solid bedrock. This house isn't going anywhere once it's built.
We'll be updating this post and documenting the entire build. Stay tuned!
New construction + Renovation Real Estate Broker
Glenn Shelhamer is a nationally recognized Real Estate leader who has been helping people move in and out of the Los Angeles area for many years. He is also the team lead of The Shelhamer Real Estate Group. When Glenn's not selling real estate he can be found spending time with his beautiful wife and two terrific kids.