Renovators and builders in Los Angeles | Teardown homes available off-market
In this post, we're highlighting a new real estate listing in Silverlake. If you don't know where Silverlake is it's on the Eastside of Los Angeles.
Property specs
2223 Clifford St
Los Angeles, CA 90026
2 Bedroom + 1 Bathroom
1,138 SF + 7,483 Lot
Offered at $799,000.00
This spot is in need of major TLC. The property system conditions are unknown, but even an untrained eye can see there is a lot of work that would need to be invested bringing this one back to its glory. If you were to keep the original footprint and add additional SF you might be on to something special.
How about dropping in a swimming pool and spa designed by Mod Pools? Maybe an ADU guest house or pool house? Multiple decks, privacy hedges either podocarpus or ficus. Maybe a fence and gate? The possibilities are limitless for a private modernized multimillion-dollar compound.
Another strategy would be units! The property is zoned LARD2. Per Los Angeles building & safety the highest and best use would be 3 units (a triplex).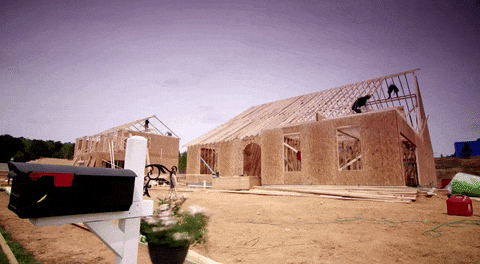 Some more great news is the property sits on less than a 33% slope which means additional retaining walls won't be necessary. Those along could set you back $250,000.00. Unless of course the support is recommended for the design.
This prime Silverlake property is a winner any way you slice it!
Just south of the subject property is the small lot subdivision SL70. Those SFRs trade for approximately $1,000,000.00 and similar properties just sold as single-family homes for north of $1,500,000.00 in the neighborhood.
Renovation & New Construction Real Estate Broker
Glenn Shelhamer is a nationally recognized Real Estate leader who has been helping people move in and out of the Los Angeles area for many years. He is also the team lead of The Shelhamer Real Estate Group. When Glenn's not selling real estate he can be found spending time with his beautiful wife and two terrific kids.
Broker and broker's agents do not represent or guarantee the accuracy of the square footage, bedroom/bathroom count, lot size/dimensions, permitted or unpermitted spaces, or other information concerning the conditions or features of the property. The buyer is advised to independently verify the accuracy of all information through personal inspection & w/ appropriate professionals to satisfy themselves & rely only on that. There may be issues with the property systems or under furnishings, rugs, holes in the walls from attached fixtures that are not revealed in the physical inspection.