Let the Shelhamer Real Estate Group introduce you to the backyard homesteads of our communities! We'll show you how NELA lives closer to to our earth with the fresh fruits and vegetables that we love to grow! We'll embark on the historical connections between real estate and agriculture here in Los Angeles, to our beloved local nurseries. Summer homesteading in NELA is here!
Real Estate and Agriculture in Los Angeles
Real estate with the agrarian lifestyle have gone hand in hand throughout the evolution of today's modern Los Angeles. Early boosters spared no expense to advertise to Midwesterners and East Coast people alike the weather, geography, and lifestyle of Los Angeles.
These early boosters such as the Los Angeles Chamber of Commerce, Sunkist Corporation, and the Land of Sunshine publication brought forth a vision which idealized Los Angeles. They marketed the Southern California lifestyle as a harmony between the agrarian and residential the Golden State.
The landscape of Los Angeles in the 1920s looked very different than the one we observe today. Small farm homes, or little farms as they were referred was the trend, which continued for several decades. The population of Los Angeles County blossomed, and real estate boomed, subdivisions were developed with micro farming in mind.
Summer Homesteading in NELA
These homes were constructed on lots of one half to three acres, and marketed as "small farm homes" to the tourists and visitors flocking to Los Angeles, many of which were farmers from the Midwest who sold off their large farms in pursuit of warm California Sunshine, and an easier agrarian lifestyle.
Others drawn to these new homes were people from the city, the campaigns advertising Southern California's rich harvests and Golden State sunshine finding eager participants to try micro-farming.
Summer Homesteading in NELA
During our current global pandemic which has altered so many of the ways we look at our relationships, and modern conveniences, we have witnessed the industrious nature of our local NELA communities. Homesteading is a lifestyle with a commitment to self-sufficiency. from growing and preserving food, providing your own electricity with solar, wind or water, and even making your own fabric and clothing.
Urban and suburban homesteading is a subset of homesteading; people who live in the city or suburbs may still consider themselves homesteaders, and try to provide for their own needs within the confines of a small suburban house and yard or even a tiny city lot.
From wild and unkept local wildflowers and herbs to our beloved California poppies, and Pacific Sage, these front yards do as much to cover up the hidden architectural gems, as they do to reveal the essence of the lifestyles of their owners in NELA.
Throughout the challenges brought by our pandemic the communities of NELA's residents assembled in their yards an agricultural adventure! They created the most creative of gardens, and ways to grow their own foods. This revolution of consciousness has never really left our beloved Los Angeles as for over four decades we lead the U.S in agricultural production and enjoyed at one time over 600 wineries right here in our backyards!
These NELA residents grew from seeds and others carefully transplanted seedlings supporting our local nurseries. Summer in Southern California is a great time for some great tips on Gardeninginla.net from an amazing local Pasadenan Yvonne Savio.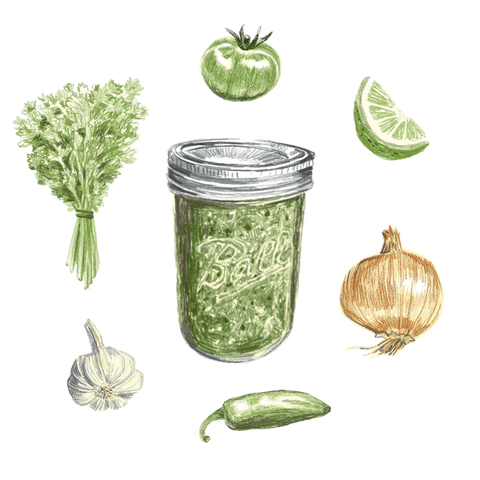 "July is a month of opposites in the garden. Summer's heat is upon us, and we're harvesting crops, but Fall's cool weather is around the corner, and we should begin planning the cool-weather garden. Besides, it's comforting to look forward to some coolness by starting the seeds of those cool-season crops now."
"People should know that agriculture is by no means gone in Los Angeles County. In addition to a very active school, home, community and urban agriculture movement, including thousands of backyard gardeners. We have commercial agriculture in Los Angeles County, and some takes place in urban settings. " Rachel Surls From Cows to Concrete.
There is a real sense of community here in Northeast Los Angeles.
NELA Local Nurseries
You will frequently see members of our Shelhamer Real Estate team here fortifying our own gardens and talking about Highland Park's bustling new shops and vibrant real estate market. Fig Earth Supply's focus is clear in the change that they are a part of.
"We strongly believe that growing your own food can change the world. We hope to contribute to that change one raised bed, one garden, one neighborhood at a time. At Fig Earth Supply we are committed to sustainable business and growing practices and give back to our community in every way we can. It's all about connecting to the earth!" (Fig Earth Supply)
Plant Material in Eagle Rock is a one shop stop! Terremoto landscape architect David Godhall cofounded Plant Material with business partner Matt Burrows. They liken the nursery's aesthetic and spirit to a "punk rock plant shop." From drought tolerant native plants, biodynamic edibles and sustainable tools and art objects. They have row after row of organic seedlings ready to pot or plant.
At the Shelhamer Group our brand of business is simple we put our clients first. As real estate advisors, we actively listen and build a relationship with each of our clients to empower you with what we know. Anyone these days has access to information so being an expert isn't enough. We want to share with you our experience in the communities of Northeast Los Angeles and share the stories of the clients who continue to expand their real estate portfolio's with us as their trusted advisement team.
David Clark is a Californian, real estate agent and writer for the Shelhamer Real Estate Group located in Highland Park California, owner of Antiquarian Musings Etsy's only exclusive vintage California store, musician song writer, and gardener. Connect with him at 805.280.1425 or on Instagram at losangeleshomesales

CALDRE 02134556
MLS Disclaimer:
Based on information from the / Association of REALTORS® (alternatively, from the /MLS) as of [date the AOR/MLS data was obtained]. All data, including all measurements and calculations of area, is obtained from various sources and has not been, and will not be, verified by broker or MLS. All information should be independently reviewed and verified for accuracy. Properties may or may not be listed by the office/agent presenting the information.